Thursday, November 17, 2022 - Illinois is celebrating reading! Show us what you are currently reading by posting a photo with #bccu2frn for Family Reading Night!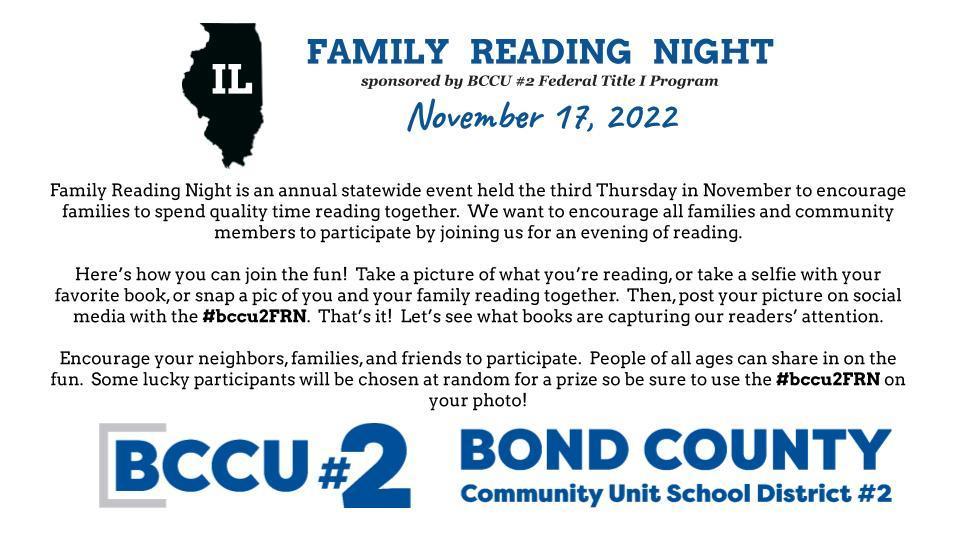 Reminder this Friday we have an early dismissal at 12:30pm for School Improvement!

BACK TO SCHOOL CLINIC! Bond County Health Department, in collaboration with HSHS Holy Family Hospital, will provide a Back to School Health Clinic at the health department August 3rd and 4th from 7:30 – 3:30 pm. Children of all ages may visit the health department on those days and receive dental exams, immunizations and back to school physicals performed onsite HSHS Medical Group and Holy Family Hospital. There will be a raffles and goodies for youngsters. This is an amazing opportunity to get all your child's back to school requirements taken care of in one day for a free or reduced cost! Appointments can be made by contacting the health department at 664-1442, extension 126. Bond County Health Department and Holy Family Hospital want to ensure the health and wellness of all children in Bond County! Any questions can be directed to Kristy Perry, Tonja Stoecklin, Amber Helige or Mel Helmkamp at 664-1442.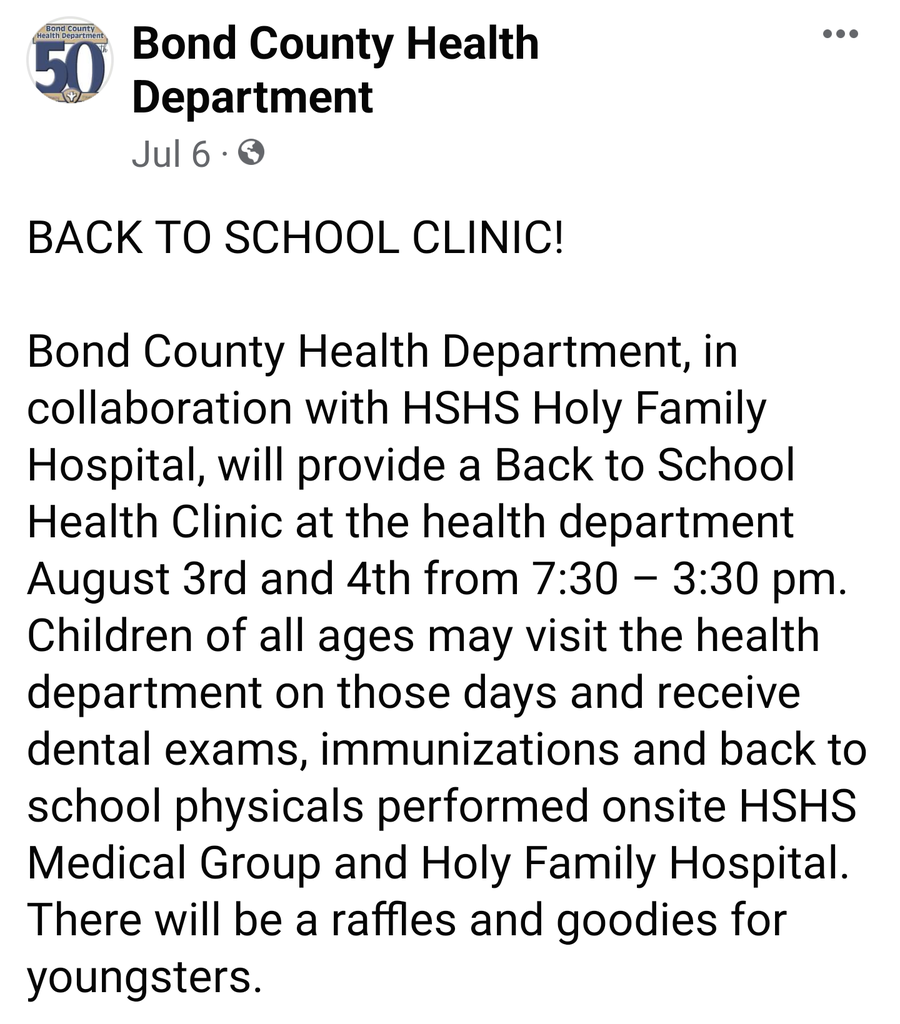 Online Registration is Open for all returning Bond County CUSD #2 students who did not complete Spring Registration.